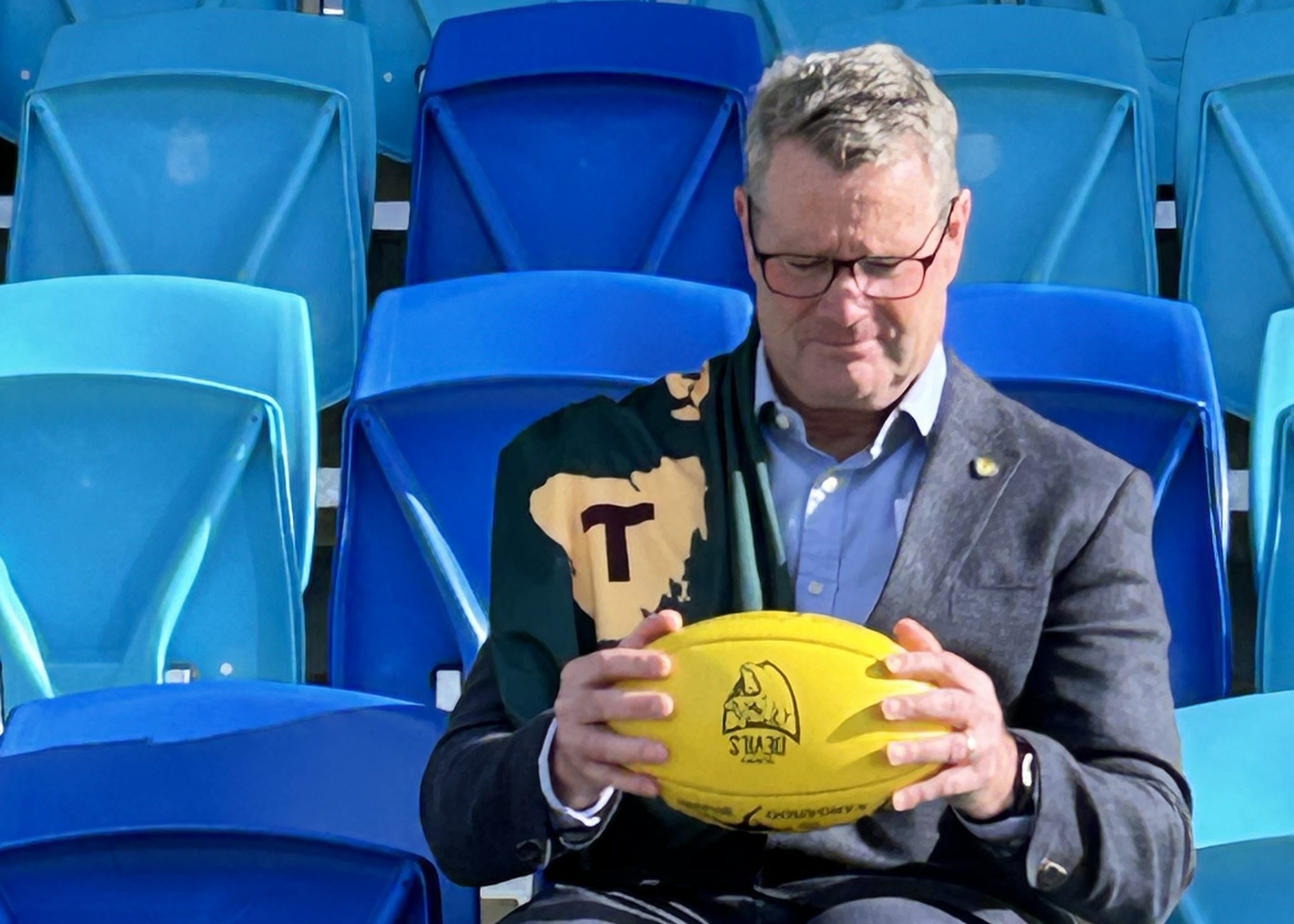 The Future of Tassie Footy is in his Hands and We Couldn't be Prouder
By South Break Media CEO and cofounder Julian O'Brien
It is no secret I am incredibly proud of my big brother.
Not only for what he has achieved, but more so the person he is.
Grant O'Brien left home when I was young to chase the pigskin across the country, but getting to kick the footy with him alone on a cold, windswept oval somewhere or watching him play in a premiership for Penguin/Ainslie or rep games remain among my most treasured childhood memories.
To be in our hometown of Penguin today to see Grant announced as the inaugural chair of Tasmania's AFL club was a special moment. A proud moment for our entire family.
Few people understand the immense amount of work Grant has put in as part of the Tasmanian AFL task force to help us get to this point. Few people understand his Chairmanship and all of the other positions on the board of the new club is completely voluntary. His sole motivation is the betterment of his home state and the sport he loves. Nothing more.
In a lifetime of facing and staring down big challenges, this is yet another and it may well be among his biggest yet. But I rest easy knowing Tasmania's pursuit of fulfilling the dream of actually taking the field in the AFL is in the best possible hands imaginable.
I was in the crowd of 18, 651 at North Hobart Oval in 1990 with our late father and uncle as Tasmania defeated the Big V. There's not been a day greater for Tassie football pride and recognition of what this state has done for our great game. That will only be bettered the day The Map- takes the field in its first official AFL game, a moment in history long denied and overdue. It's time to turn the dream into a reality. #Tasmania #Footy #AFL