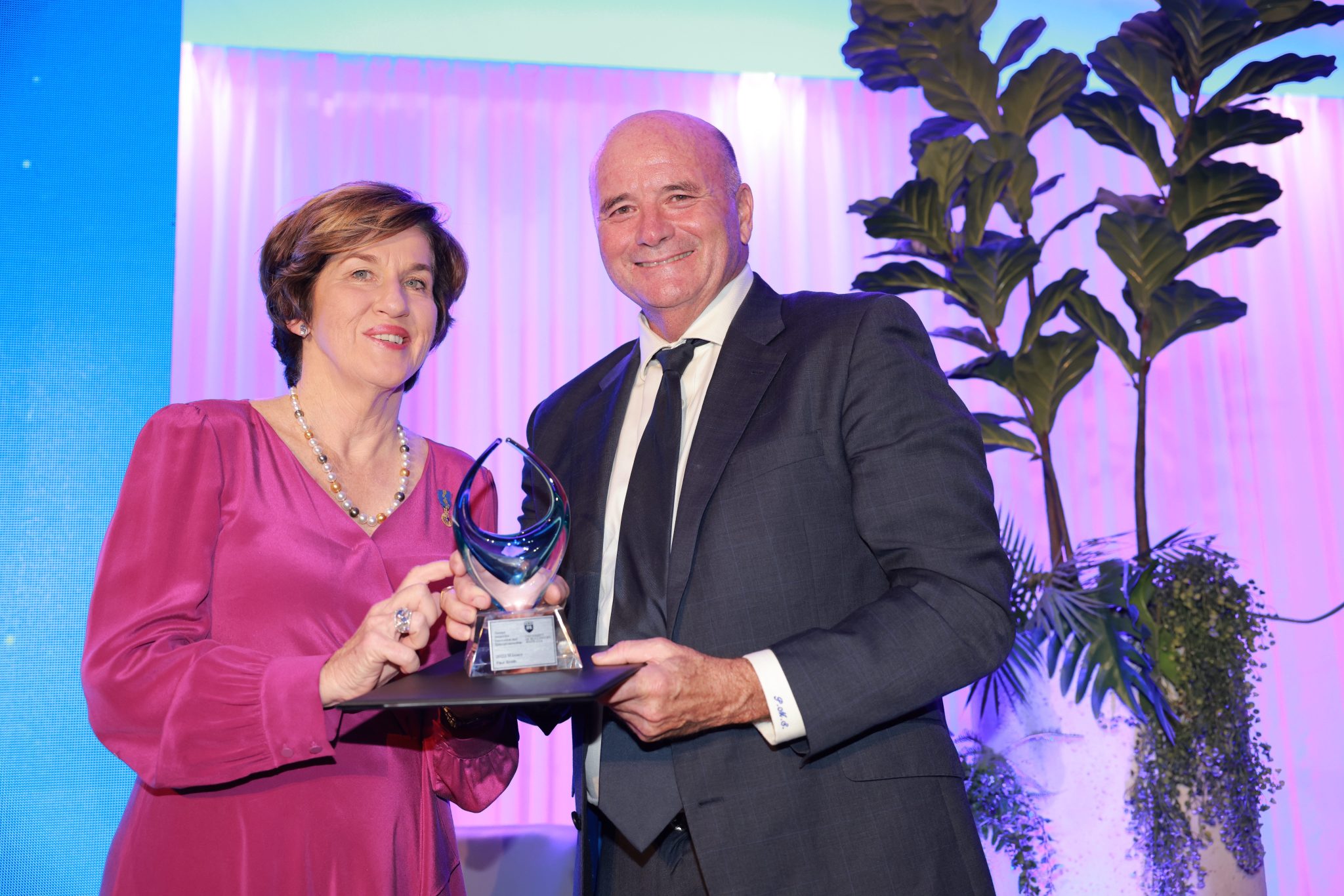 South Break Media cofounder Paul Smith wins prestigious UOW Award
South Break Media cofounder Paul Smith has been honoured with the University of Wollongong's Innovation and Entrepreneurship Award for 2023. 
The award was announced at UOW's prestigious Alumni Awards Gala in Wollongong last week. 
The event brought together thought leaders, change-makers and trailblazers at Wollongong's City Beach Function Centre and hosted by UOW Chancellor Ms Christine McLoughlin AM and Vice-Chancellor and President Professor Patricia M. Davidson. 
Smith, who is also the chairman of Sydney entertainment and sports agency TSE and chairman and majority owner of the Sydney Kings and Flames, was recognised with the award as a global leader in sports marketing. 
UOW recognised Smith's world-wide journey in sport, which started at UOW's Wollongong campus, in an article you can read HERE.
In accepting the award, Smith paid tribute to the start in his career which UOW afforded him. 
"To be recognized by the Alumni of University of Wollongong is very humbling and I remain incredibly grateful to UOW for changing the course of my life when I gained admittance in 1994," he said. 
"This award was a special moment for me but this couldn't have been achieved without incredible support and belief from colleagues, clients and investors that believed in me and went on the journey, I would like to thank everyone for their backing." 
Vice-Chancellor Professor Davidson congratulated the winners and finalists, saying she was proud of the character, spirit and resilience of all UOW staff, teachers, researchers and alumni who had persevered in delivering outstanding achievements despite the challenges of the last few years. 
"The University of Wollongong is all about the impact we make on the world, starting from our local communities to global institutions and causes. These 19 finalists we've recognised today are all leaders in their fields, forging sustainable entrepreneurship and scientific collaborations, celebrating our Indigenous heritage, building social cohesion and creating a better future for all. 
"I am thrilled to be able to celebrate their achievements, and I am looking forward to seeing them reach new heights on their chosen paths and give back to their communities," Professor Davidson said.