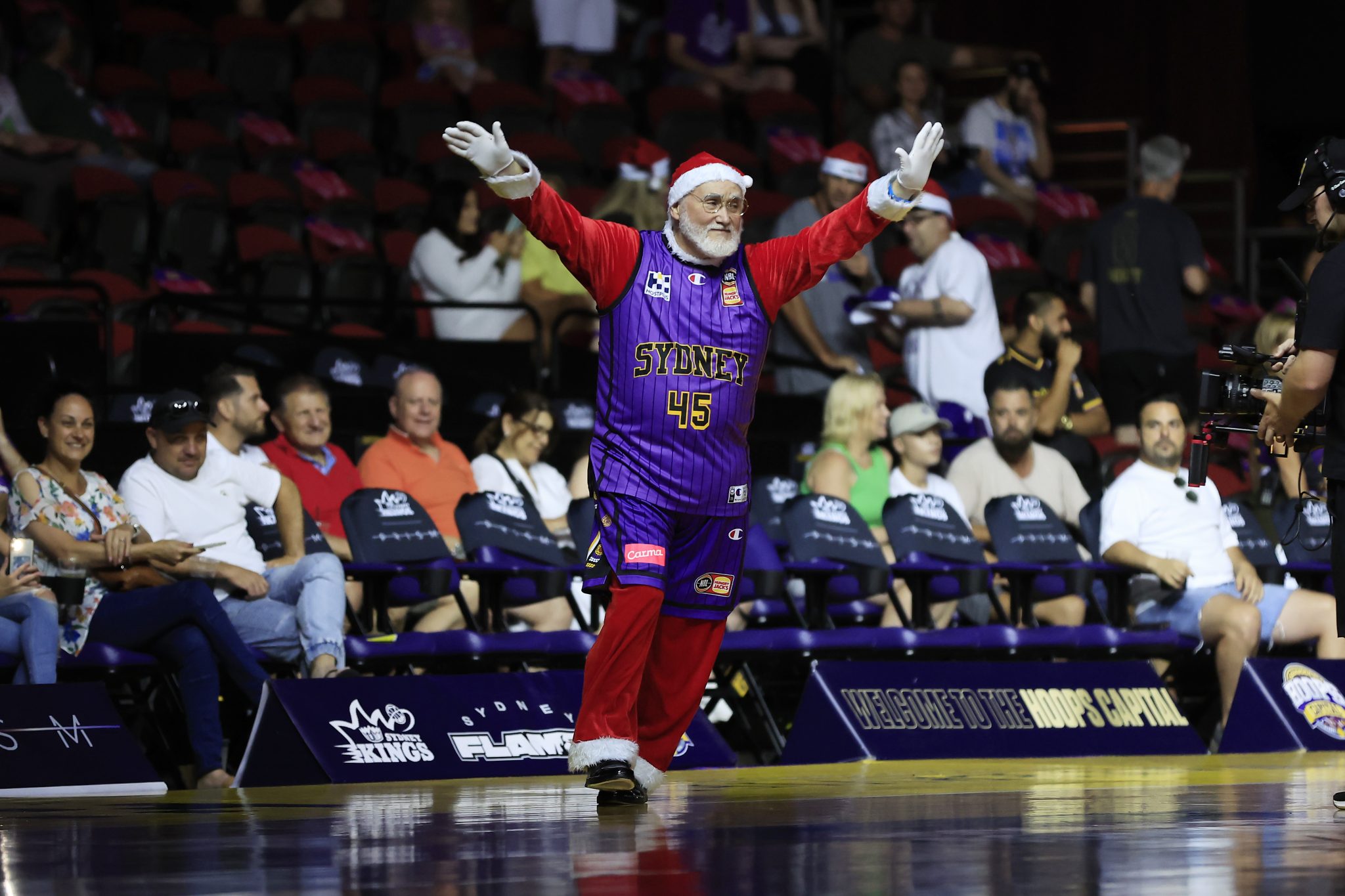 New start time and telecast for historic Christmas clash
The historic Sydney Kings' Christmas Night clash will now have a new start time and be broadcast nationally on Channel 10's main free-to-air channel. 
The Sydney Kings have welcomed the announcement of the changes to Australia's first ever sporting contest to be played on December 25, which will see our side from the Hoops Capital host our arch rival Melbourne United at 6.30 pm at Qudos Bank Arena. 
Just days after announcing more than half the tickets to the 9500-limited capacity Qudos Bank Arena event had already been sold, the Hoops Capital side has welcomed the shift from regular NBL broadcast channel 10 Peach to 10's main channel. 
Sydney Kings' chairman and majority owner Paul Smith welcomed the announcement and the historic national platform it will give our club and the NBL. 
"It was a long-term goal of the Sydney Kings to play on Christmas night, as we felt that an event of this nature would bring a wider focus to our game," Smith said. 
"The decision by Channel 10 is terrific news, vindicating this initiative and taking the Sydney Kings and the NBL to a vastly expanded audience." 
The Christmas Night showdown, which will also be shown in high definition on ESPN via Kayo Freebies and Foxtel nationally, now has a primetime slot on national television. 
"This inaugural Christmas night game will give the people of Sydney an opportunity to come together to enjoy a historic moment in Australian sport, while others across the country, in New Zealand and around the world can watch from their lounge room with family and friends, or for people who will be spending the day alone, we hope the game is something to lift the spirit for all," NBL commissioner Jeremy Loeliger said. 
"This matchup between two of the biggest rivals in the competition is always a must-watch event and we are delighted to bring the game to all those who have been craving live sport on Christmas. 
"Christmas games have been a huge success in the NBA for some time now and are in fact some the most watched games of the season. Our research indicates that a lot of Australians want live sport on Christmas Day so we are confident our game will be well received and embraced." 
The Sydney Kings have partnered with the Salvation Army for the game, with the game to be played in support of the Salvos Christmas Appeal.