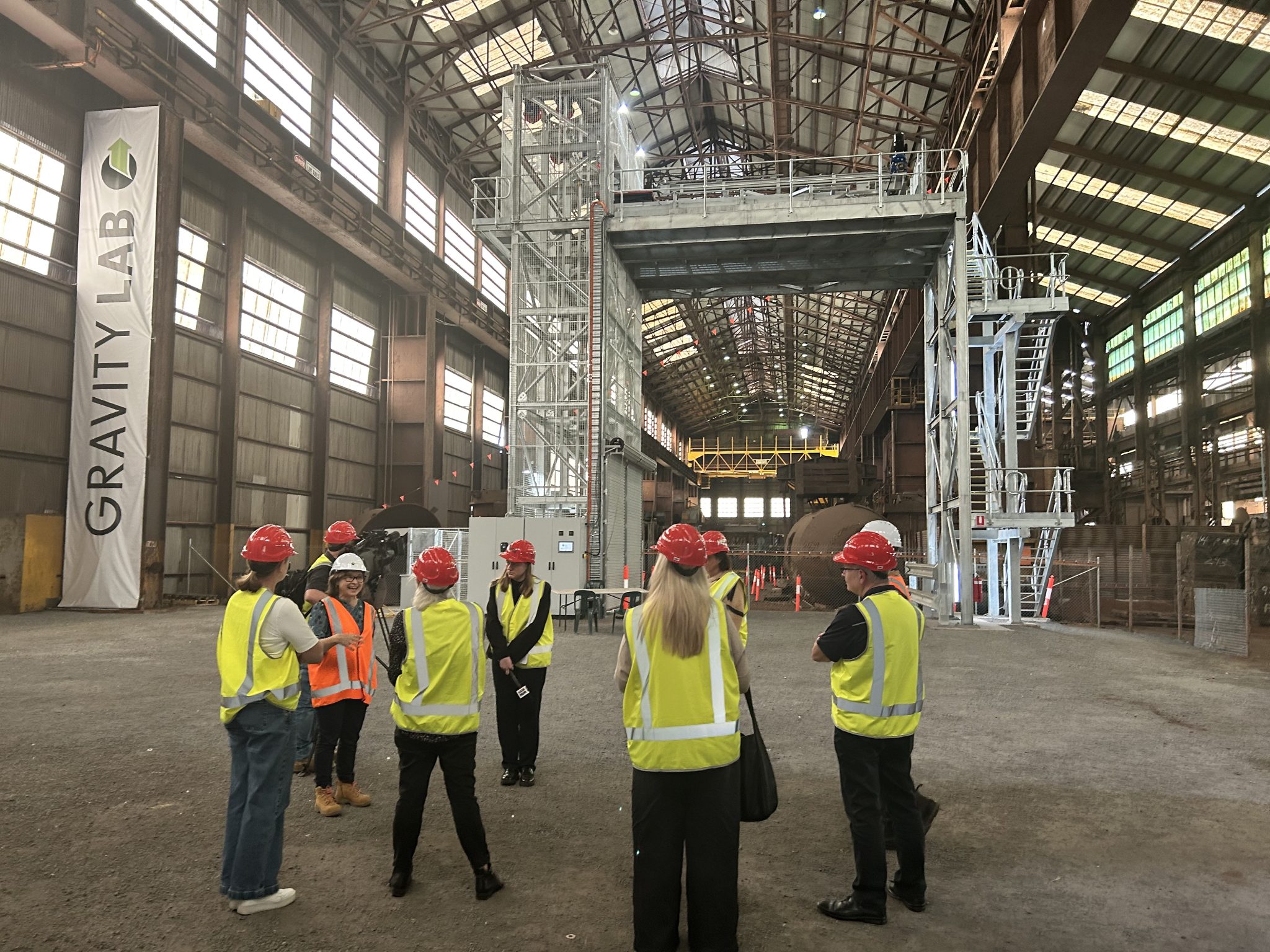 Launch of Inside Industry's New Clean Energy Tour
Port Kembla is at the forefront of Australia's clean energy transition and now the community can get the opportunity to view some of the projects first-hand. 
Inside Industry's Clean Energy Tours will be open to the public this week so the community can learn more about this transition, based on renewable energy and hydrogen.  
The Clean Energy Tours are supported by the NSW Government, through the Department of Regional NSW and Wollongong City Council, through Invest Wollongong. 
Driving this Clean Energy transformation are the Port Kembla Hydrogen Hub and Renewable Energy Zone (REZ) being facilitated by the NSW Government, with over $700 million in major energy projects all to be completed by the end of 2024. 
The Clean Energy Tours include Australia's first heavy vehicle hydrogen refuelling station at Coregas, that is enabling a range of zero emissions trials for trucks and buses, powered by hydrogen and produced at Port Kembla, from recycled water and renewable energy. 
"For close to 100 years, Port Kembla has been one the most significant hubs of heavy industry in Australia and the commitment of existing and new organisations in investment in clean energy is both essential and positive," Inside Industry Strategic Advisor Stuart Barnes said. 
"The initiation of the tours will play a key role in demonstrating to the community and stakeholders the importance of the vision of Port Kembla as a Hydrogen Hub and a Renewable Energy Zone." 
Other insights of the tour include: 
·         Renewable energy generated by offshore wind farms that have the potential to create local jobs in steel fabrication, turbine assembly and servicing. 
·         Australia's first gas importation terminal being built at Port Kembla that will supply up to 70 percent of the State's gas needs and help power the region's fleet of dual fuel hydrogen capable power stations.  
·         BlueScope working towards full Sustainable Steel production and a reduction in Greenhouse Gas Emissions. 
·         Green Gravity's 'Gravity Lab' that is a specialised research facility aiming to gather precise performance data from its proprietary gravitational energy storage system. 
·         Wollongong City Council's 'Greenhouse Park'. 
Public Tours will take place on the third Saturday of each month, with Group and Education tours on demand. Tours will take two hours, with the majority of the tour being on a bus with some opportunities to alight and see projects. 
Tours will commence at the BlueScope Visitors Centre (Northgate) with an introduction, including video presentations on the large video wall in the Centre. The Tours will also conclude at the Visitor Centre. There is ample free parking at the Centre. 
Tickets can be accessed through the Inside Industry web-page – www.insideindustry.org.au Enquiries for Group, VIP or Education tours can be directed to 4275 7023 or email: admin@insideindustry.org.au  
ENDS