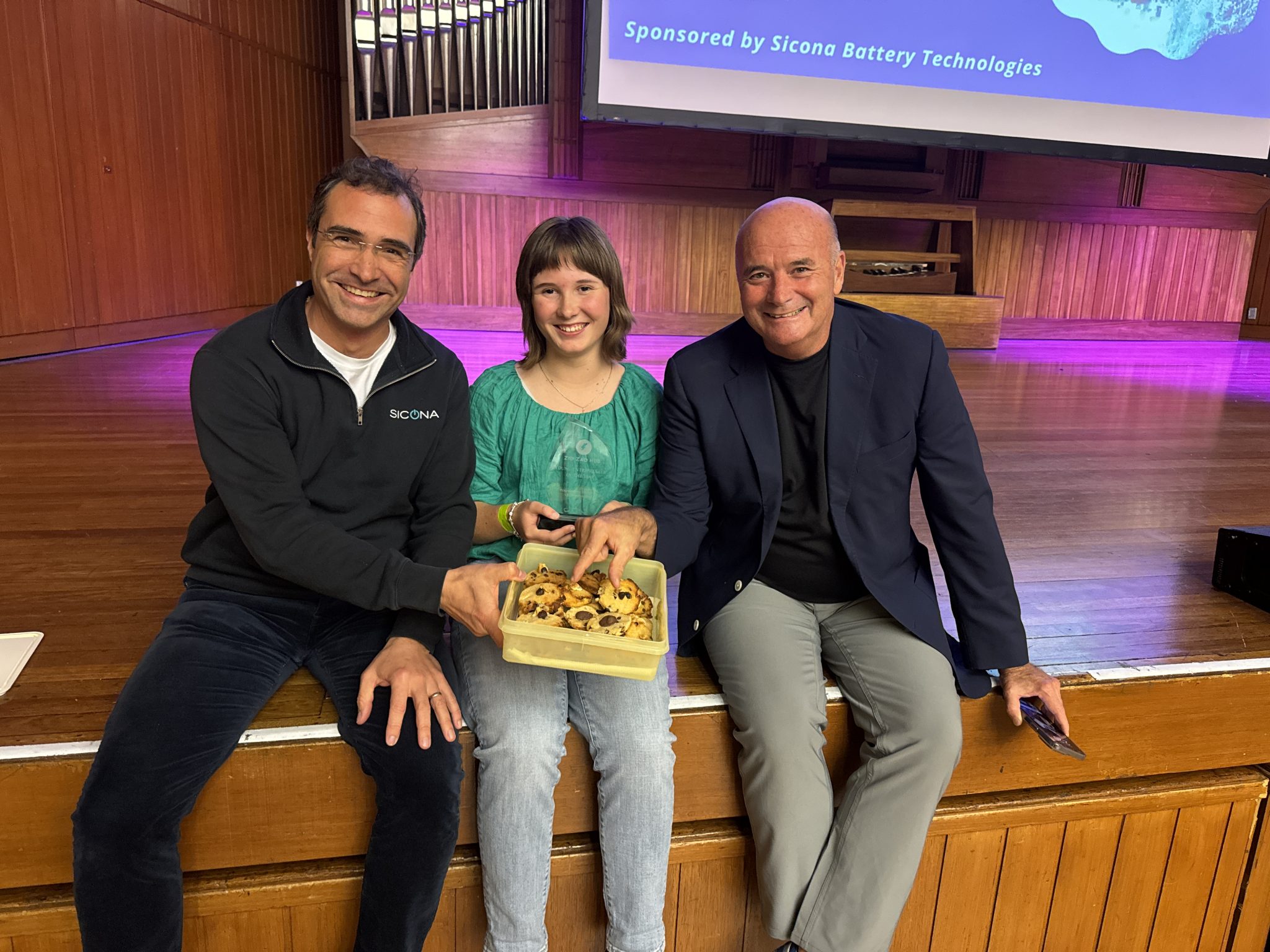 Isa Chapman wins Wollongong's 2023 Young Entrepreneur of the Year
PICTURED: 2023 Wollongong Young Entrepreneur of the Year Isa Chapman with Sicona Chief of Staff Tylney Taylor and South Break Media cofounder Paul Smith.
A tasty, allergy-free treat idea has led to a South Coast student being crowned Wollongong's Young Entrepreneur of the Year at the 2023 Young Eyes Festival powered by Sicona on Saturday.
Eight students from across the Illawarra and Shoalhaven took part in the final of Pitchfest as part of the festival, which saw them pitch their unique business ideas to some of the country's top business leaders.
Over 70 students from across the Illawarra and the Shoalhaven took part in the schools-based entrepreneurship program delivered by Wollongong's Zig Zag Hub.
The best competed in a preliminary round of judging a month ago with the cream of the crop then going into the final on Saturday at the Wollongong Town Hall.
Nowra Christian School student Isa Chapman, 13, was crowned the overall winner for her business idea of Cosmic Cookies, a completely allergy-free range of cookies and treats the aspiring baker has created herself.
Among other ideas pitched by students were a multisport training program, a universal key, schools-based gaming tournaments and hand-crafted shoes.
Prominent Sydney businessman and majority owner of the Sydney Kings Paul Smith, who is also a cofounder of South Break Media, delivered a keynote address to students on the art of pitching business ideas.
Other judges were Tylney Taylor, representing major sponsor Sicona Battery Technologies, digital entrepreneur and founder Emily Bobis and founder of Wollongong virtually reality company Devika, Ken Kencevski.
South Break Media cofounder Julian O'Brien, who is the media and communications director of Sicona, provided communications support for the festival.
Lord Mayor of Wollongong Gordon Bradbery AM officially opened the Festival, while Planning Minister and member for Wollongong Paul Scully MP delivered an official address as part of the festival.
The festival, in its second year, is founded and managed by the Zig Zab Hub.