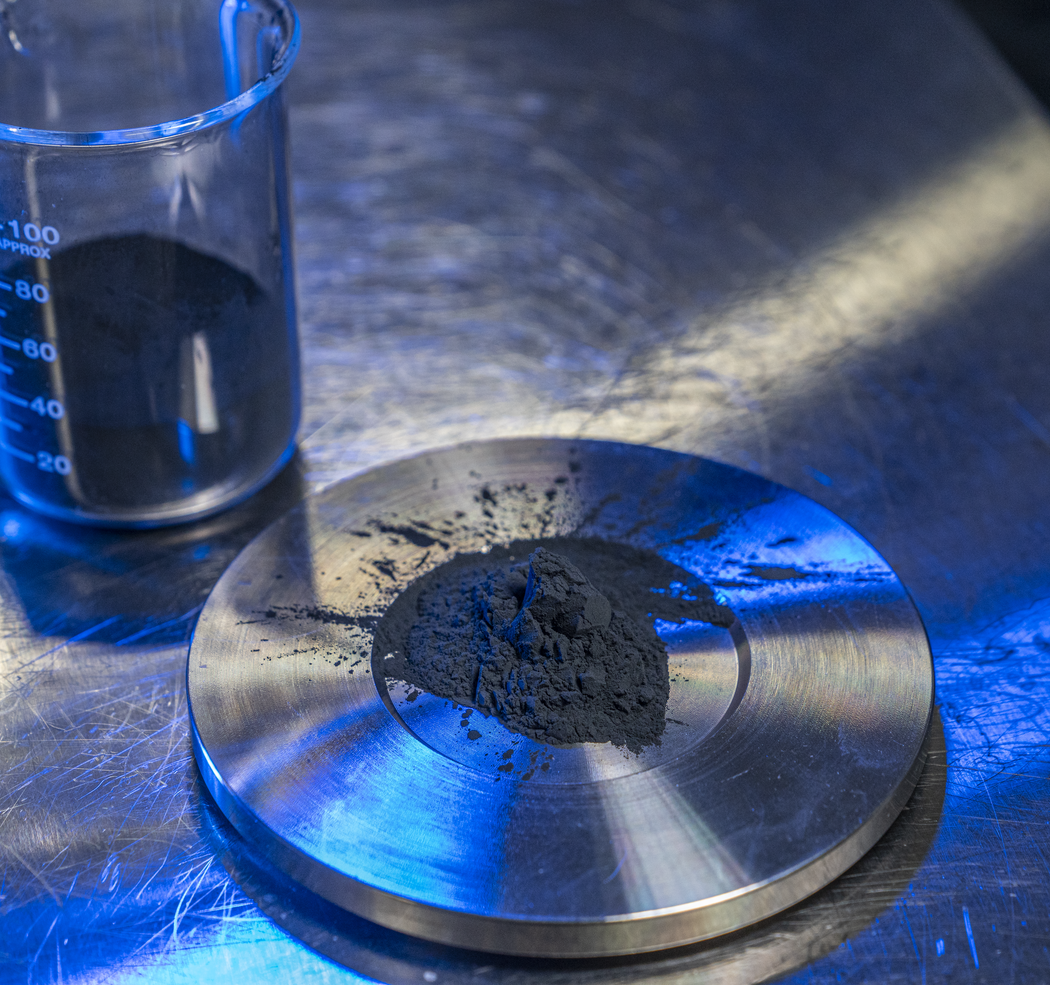 Industry Leaders Invest $22 Million in Australian Energy Start-up Sicona Battery Technologies
New funds to be used to accelerate commercial development plans in the US
SYDNEY, June 15, 2023 /PRNewswire/ — Sicona Battery Technologies ("Sicona") today announced it has raised AU$22 million in Series A funding which will be used to further the company's development plans both in Australia and the United States.
The $22 million investment was led by India's Himadri Speciality Chemical Ltd, leading Australian venture capital investor Artesian, and Electrification & Decarbonization AIE LP, a fund managed by Waratah Capital. Riverstone Ventures, Chaos Ventures, Investible Climate Tech Fund LP and Club Investible also participated in the funding round.
Sicona develops low cost, scalable next-generation battery materials technology used in lithium-ion ("Li-ion") batteries that enable electric-mobility and storage of renewable energy.
Sicona's current generation silicon-composite anode technology delivers a remarkable 50-100% higher capacity than conventional graphite anodes and its anode materials can deliver more than 50% higher cell energy density than current Li-ion batteries.
The company, which has its headquarters and pilot plant based in Wollongong, just south of Sydney, is advancing engineering studies, site selection and customer qualification for a 20ktpa (~200 GWh) silicon-carbon production plant starting with 5kpta (~50 GWh) in phase 1. This commercial scale plant will be built in the south eastern United States to serve customers in the US market with Inflation Reduction Act (IRA) compliant materials supply. Funds raised in this round will provide significant growth capacity in the US over 2023-24 where demand for anode materials is estimated to exceed 1,200GWh by 2030.
"Sicona's core product is an innovative silicon metal based silicon-composite battery anode technology enabling more than 50% increase in energy density of existing Li-ion batteries," Sicona CEO and cofounder Christiaan Jordaan said.
"By using silicon metal (and not expensive, supply chain constrained and dangerous silane gas like our competitors) Sicona can offer low-cost silicon anode materials at large automotive scale locally in major markets.
"Welcoming one of the leading global speciality chemical companies as a strategic investor in our Series A round allows us to accelerate our mission of becoming a major producer of cost-effective silicon composite anode materials. Himadri has a multi-decade track record of manufacturing materials at scale and their expertise and inputs will be a major asset to us in the next phases of our growth plans.
"Our silicon metal-based technology decouples us from the major bottlenecks and cost implications of silane gas-based technologies and provides our customers the confidence that we can deliver a silicon-carbon anode material at a capital intensity and $/kg price which is feasible for mass-automotive market adoption."
In announcing their investment in Sicona to the National Stock Exchange of India, Himadri Speciality Chemical Ltd chairman and managing director Anurag Choudhary said Sicona was a "strategic fit" for his company.
"We are delighted to make this investment in Sicona. Sicona's ground-breaking research and cost-effective and highly scalable approach to silicon anode manufacturing perfectly complements our strategic objectives," Mr Choudhary said.
"We are extremely confident of Sicona's team and technology and its ability to consistently innovate in the rapidly evolving battery technology landscape."
Mr Jordaan said Sicona's mission was clear.
"Our mission is to deliver enabling technologies that persistently tear up the envelope on battery and battery materials performance and innovation," he said.
"Producing best in class materials in a scalable, cost-effective way to power a sustainable future."
*Sicona was advised by Pantek Securities and Addisons in this transaction.
Sicona Investment Overview:
HIMADRI: Himadri Speciality Chemical Ltd is a global speciality chemical conglomerate with a strong focus on research and development (R&D), innovation and sustainability. As pioneer in the production of lithium-ion battery anode material in India, it continuously develops and innovates raw materials of lithium-ion battery value chain.
ARTESIAN: Artesian invests in remarkable startups, building transformational technology, unlocking solutions to the world's critical challenges. Artesian is one of the Asia Pacific region's most active early-stage venture capital investors, with a portfolio of over 625 startups (pre-seed to Series A) focused on climate, agrifood, health, artificial intelligence & robotics, education, and gender equality.
ELECTRIFICATION & DECARBONISATION AIE LP: The Electrification and Decarbonization AIE LP Fund is a 100%-owned subsidiary of Toronto-based Waratah Capital Advisers.
RIVERSTONE VENTURES: Riverstone Ventures II is a venture capital fund based in New York and managed by Riverstone Holdings. Founded in 2000, Riverstone Holdings LLC is an asset management firm that invests in the private markets primarily within energy, power and infrastructure.
CHAOS VENTURES: Chaos Ventures is a community of technology entrepreneurs, industry executives, and professional athletes. Chaos Ventures bring a diverse and curated base of investors to entrepreneurs and strives to find ways to plug strategic limited partners directly into the information flows of its portfolio companies.
INVESTIBLE CLIMATE TECH FUND LP: The Investible Climate Tech Fund is an early-stage venture capital fund investing in founders who are creating high-growth technology enabled companies with a positive climate impact.
CLUB INVESTIBLE: Club Investible is a unique platform for investors inspired by the opportunity to invest in and support early-stage technology companies and founders globally.